5 Mother's Day Tips For Moms Everywhere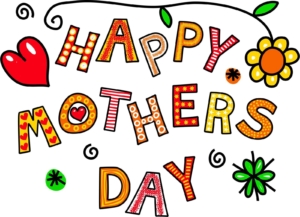 Mother's Day is just around the corner on May 12. Motherhood is without doubt an important milestone in a woman's life that changes her life in many ways. Playing the role of a mother is one that requires steadfast commitment to learning, adapting and changing oneself according to the circumstances. While it's important to ensure that your kids have the best of you at all times, it's just as crucial to love yourself and to prioritize your well-being too. Here are our 5 tips to follow this Mother's Day which will help you be the best version of yourself.
Eat Healthy
Junk food is easy to dish up and takes not more than 5 minutes to cook in the oven, but it does nothing for your health other than giving you loads of unhealthy fats and bad carbs. Make the switch to healthy food that's free from preservatives, sodium laden sauces and additives. You'll love the glow on your skin and your health will improve too.
Get Physical
Including some form of physical activity in your every day is important for general well-being and keeps you protected from diseases too. Physical exercise can help you in many ways- it builds stronger bones, reduce cancers, help in weight control, improve flexibility and help you live longer. Working out may become difficult as you age, but the benefits are too good to pass up.
Manage Stress
Stress is such a killjoy, it makes even the smallest of tasks seem so tedious and in its extreme forms can even lead to anxiety related disorders and depression. Managing stress day by day becomes easier when you learn small stress management techniques that can help you deal with problems better. This Mother's Day, wake up to the healing techniques of meditation and yoga.
Enjoy a Social Life
Studies have shown that women who enjoy a healthy social life (and no that does not count sending messages to friends on Facebook) are likely to deal with stress better and lead happier lives. We all need our time away from the family and what better way to spend it than with your girl gang. It's Mother's Day and one of the best ways to celebrate is with other women you love. No matter how busy you get, meet up at least once a month or more.
Go for Checkups
Most of us avoid going for regular health checkups because we rarely think that there could be a disease or a serious health concern lurking somewhere in us. Studies show that most of the illnesses and diseases that we face today can be avoided just by going for periodic checkups. Regular blood tests as well as a mammography and a pap smear are a must at least twice a year.
Life has its share of highs and lows and that's why it's important to pay attention to your health and well-being every day. Simply put, if you don't feel good from within, then you will not be able to perform at your optimum be it at work or at home. I'm here to help you ensure that you live life to the fullest not just on one day of the year but every single day. If you think you're ready to take that first step to wellness this Mother's Day, then send me an email today and let's get started.
https://shinehealthcollective.com/wp-content/uploads/2023/01/logo-nav.png
0
0
Suzy Lewis
https://shinehealthcollective.com/wp-content/uploads/2023/01/logo-nav.png
Suzy Lewis
2019-04-03 15:24:31
2023-01-18 15:43:27
5 Mother's Day Tips For Moms Everywhere