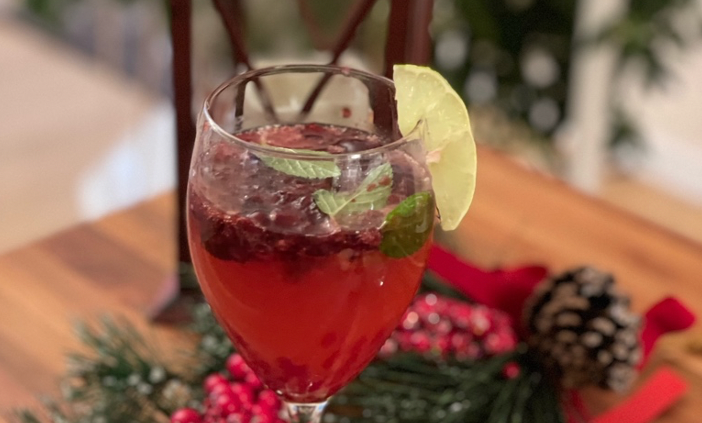 Healthy Pumpkin Spice Latte
Suzy Lewis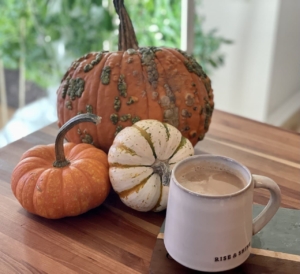 Enjoy your favorite fall treat and nourish your body at the same time! Real pumpkin has many health benefits and is wonderful for your digestion and complexion. Use a sweetener of your choice like stevia, monk fruit, maple syrup, or coconut sugar. I like to use unsweetened coconut milk, but any plant milk will do, or dairy milk if that is part of your diet.
Ingredients:
1C unsweetened plant milk
1C brewed coffee or 1-2 shots of espresso
1 Tbsp unsweetened canned pumpkin puree
1 tsp fresh grated ginger
½ tsp pumpkin pie spice
½ tsp vanilla extract
½ tsp monk fruit or other sweetener of your choice
Instructions:
Make coffee
Whisk milk, spices, pumpkin, and sweetener in a small saucepan
Pour milk over coffee in a mug and top with a cinnamon stick or dash of grated ginger
Enjoy your budget friendly beautiful creation!
Vegan Spicy Hot Coco
Suzy Lewis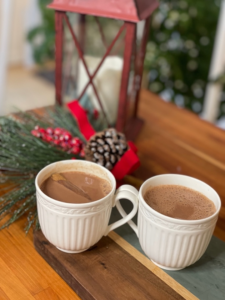 Here's your new cozy and decadent comfort drink. Use your plant milk and sweetener of choice in this vegan drink. Make sure to get pure vanilla extract, and not artificially flavored vanilla. A large batch of the mix can be prepared ahead of time and stored for easy hot chocolate anytime, it's easier and healthier than the packaged one and a fraction of the price!
Ingredients:
2 C unsweetened plant milk
2 Tbsp Cacao powder
1 Tbsp coconut sugar
Dash of cayenne pepper
½ tsp vanilla extract
Pinch of sea salt
Instructions:
Heat milk in a saucepan over medium heat
Whisk in cacao, spices, and coconut sugar
When desired temperature is reached pour into two mugs and serve with a cinnamon stick straw.
Can be stored in the refrigerator for up to 5 days
Cherry Mojito Mocktail
Suzy Lewis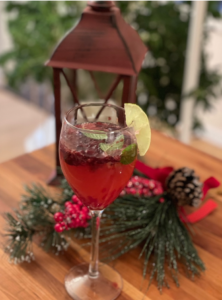 I love mocktails, however, I miss drinking out of a wine glass. A perfect solution is to enjoy this beautiful festive mocktail in your favorite celebration glass. Substitute cherries with any berry of your choice for variety and ease. Cheers!
Ingredients:
1.5 C unsweetened carbonated water
¼ C frozen cherries
A few leaves of fresh mint
¼ lime
1 tsp fresh grated ginger
¼ tsp stevia
Instructions:
Muddle cherries with lime, mint, stevia, and ginger
Divide between two glasses
Pour over carbonated water and add ice if desired.
Top with a slice of lime for decoration
https://shinehealthcollective.com/wp-content/uploads/2021/10/mocktail-cropped.png
534
702
Suzy Lewis
https://shinehealthcollective.com/wp-content/uploads/2023/01/logo-nav.png
Suzy Lewis
2021-10-19 16:47:53
2023-01-18 16:19:25
Holiday Beverages